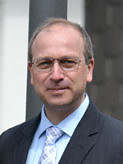 Table of contents
Anbieter / Provider
Anbieter dieser Website (paediatricdata.eu) ist Ralf Herold, Karlsbergallee 25, 14089 Berlin, info at-Zeichen paediatricdata Punkt eu, Telefon +49-179-1335788. Gesetzliche Berufsbezeichnung: Arzt, verliehen in der Bundesrepublik Deutschland. Zuständig: Ärztekammer Berlin, Friedrichstraße 16, 10969 Berlin, Telefon +49-30-40806-0, E-Mail kammer at-Symbol aekb.de. Berufsordnung: Die berufsrechtlichen Regelungen sind zugänglich über die Internetseiten der Ärztekammer Berlin; der direkte Link ist: https://www.aekb.de/recht/berufsrecht-berufsordnung.
This website is provided by Ralf Herold, Karlsbergallee 25, 14089 Berlin, Germany; webmaster at-symbol paediatricdata dot eu, phone +49-179-1335788.
Datenschutzerklärung
Diese Datenschutzerklärung gibt einen vollständigen Überblick darüber, wie der Anbieter den Schutz der Daten von Nutzern gewährleistet und welche Art von Daten zu welchem Zweck erhoben werden. Bei jedem Besuch einer Internetseite werden Daten ausgetauscht.
Der Anbieter erhebt und speichert keine Daten, die das Browser-Programm oder das Betriebssystem von Nutzern an den Server des Anbieters übermittelt, wenn eine Internetseite abgerufen wird. Technisch sind zu diesem Zweck die Log-Dateien beschränkt auf Fehlermeldungen, ohne Referrer und ohne IP-Adresse des Nutzers. Die IP-Adresse von Nutzern wird jedoch gespeichert, wenn der Nutzer einen Kommentar in der Website abschickt, und wenn ein fehlerhafter Anmeldeversuch unternommen wird, zum Schutz vor Angriffen. Daten werden an Dritte nur übermittelt, soweit dies gesetzlich, durch Gerichtsentscheid oder zur Rechts- oder Strafverfolgung bei Angriffen auf die Website erforderlich ist; eine Weitergabe in anderen Fällen erfolgt nicht.
Wenn der Nutzer einen Kommentar in der Website abschickt, kann der Nutzer dabei seinen Namen und seine E-Mailadresse in dafür vorgesehenen Feldern angeben. Diese Angaben sind freiwillig. Sie werden vom Anbieter gespeichert und ausschliesslich für die Moderation des Kommentars genutzt. Der angegebene Name wird auf der Website angezeigt, nicht jedoch die E-Mailadresse. Wenn der Nutzer einen Kommentar in der Website abschickt, wird versucht, eine Datei ("Cookie") im Zugriffsbereich des Nutzers zu speichern; diese wird dem Anbieter bei erneutem Besuch der Website übermittelt. Nutzer können diese Datei jederzeit löschen und auch ohne diese Datei einen Kommentar abschicken; in diesem Fall werden Kommentarfelder nicht mehr für den Nutzer vorausgefüllt.
Nutzer können sich für den Empfang gelegentlicher E-Mails mit Informationen (newsletter) einschreiben. Hierzu speichert der Anbieter die E-Mailadresse, die der Nutzer eingibt. In einer ersten E-Mail wird nach der Einwilligung für die Einschreibung gefragt (double opt-in).
Auskunft über die gespeicherten Daten gibt der Anbieter per E-Mail oder telefonisch (siehe oben).
Imprint and disclaimer
The provider (above) makes efforts to keep information on this website updated, but does not accept any liability for the content provided. Pursuant to art. 7 par. 1 of the German TMG (Tele-Media Act), the responsibility of the provider of this website is limited to the provider's own content on these web pages.
According to articles 8 to 10 of the TMG, the provider is not obliged to monitor third party information provided or stored on the site. However, the provider shall promptly remove any content upon becoming aware that it violates the law. The liability in such an instance shall start at the time the provider became aware of the respective violation.
The website may contain links to third-party websites. The provider has no influence on the information on these websites and does not guarantee their correctness. The contents of such third-party websites are the responsibility of the respective providers. When links to third-party websites were added to this website, the provider found no grounds of any likely violation of the law. The provider shall promptly delete a link upon becoming aware that it violates the law.
The content and works provided on this web site are governed by German copyright laws. Duplication, processing, distribution or any form of commercialization of the content and works on this web site beyond the scope of the copyright law shall require the prior written consent of the provider or respective creator.
Even though it is impossible to completely protect against unauthorized data access by third parties, the provider shall protect user data. The provider shall not be held liable for any damage incurred as a consequence of security issues or for any related acts of omission on his part.
No information retrieved from this website should be used for advertising.
Check this website
This website can be checked by using public services (such as https://webbkoll.dataskydd.net/results?url=https://paediatricdata.eu) to see the data-protecting measures that I have taken (for example, no cookies are set).